We Did It!!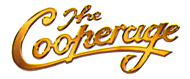 @ Holdfast Shores
Saturday 4th of May, 2002
For more detail follow the links to the News Page
How to register your Interest
Registration is necessary for all those interested in attending the "Big Night"

Just simply Register your interest on the Registration Page provided.

The organising committee is proposing to publish some or all of the Registration information submitted on the Register form. If you dont want to participate in this then please be sure to select No at the bottom of the form contained within the Registration page.


If you know how to contact anyone on the "Missing Person's List" please contact us.